Accessing the Utility Submittal Portal
Access the main portal web page at www.cohdus.com. Click the Go To Portal link under Utility Submittal Portal.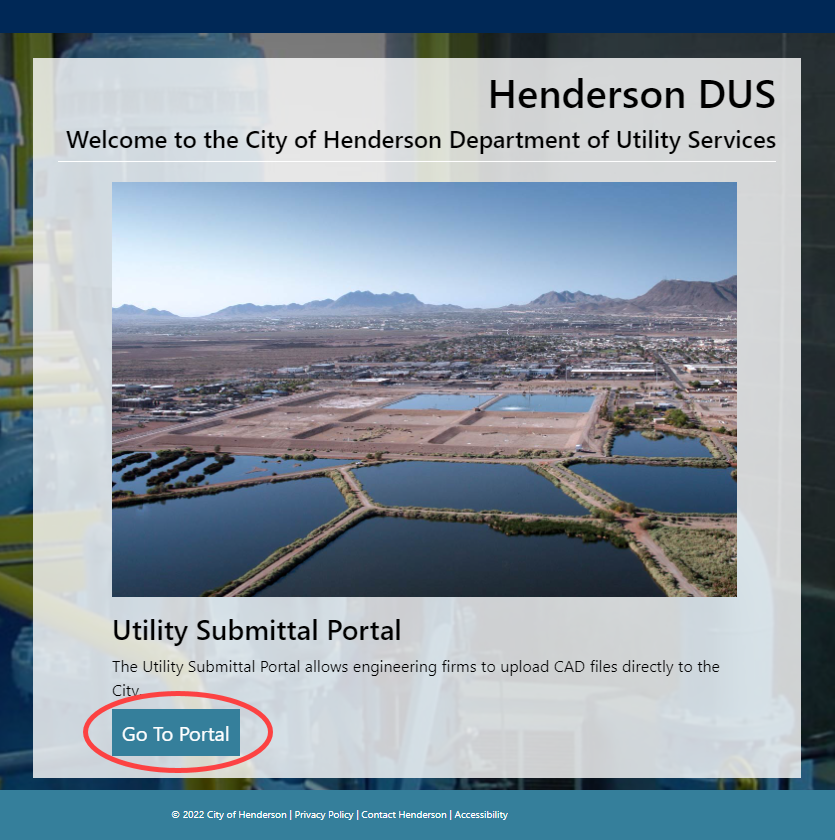 The CAD Submittal Standards are shown on the main page of the portal, as well as a link to this Help documentation. These are available without logging into the portal. An approved account is needed to upload files for validation and submittal, as well as to see previous uploads and resulting reports. Due to technical considerations in receiving numerous files from the community, the Utility Submittal Portal is a system separate from the Contact Henderson or other City systems and requires a separate account to access.
To request a new account, click the Request Account link.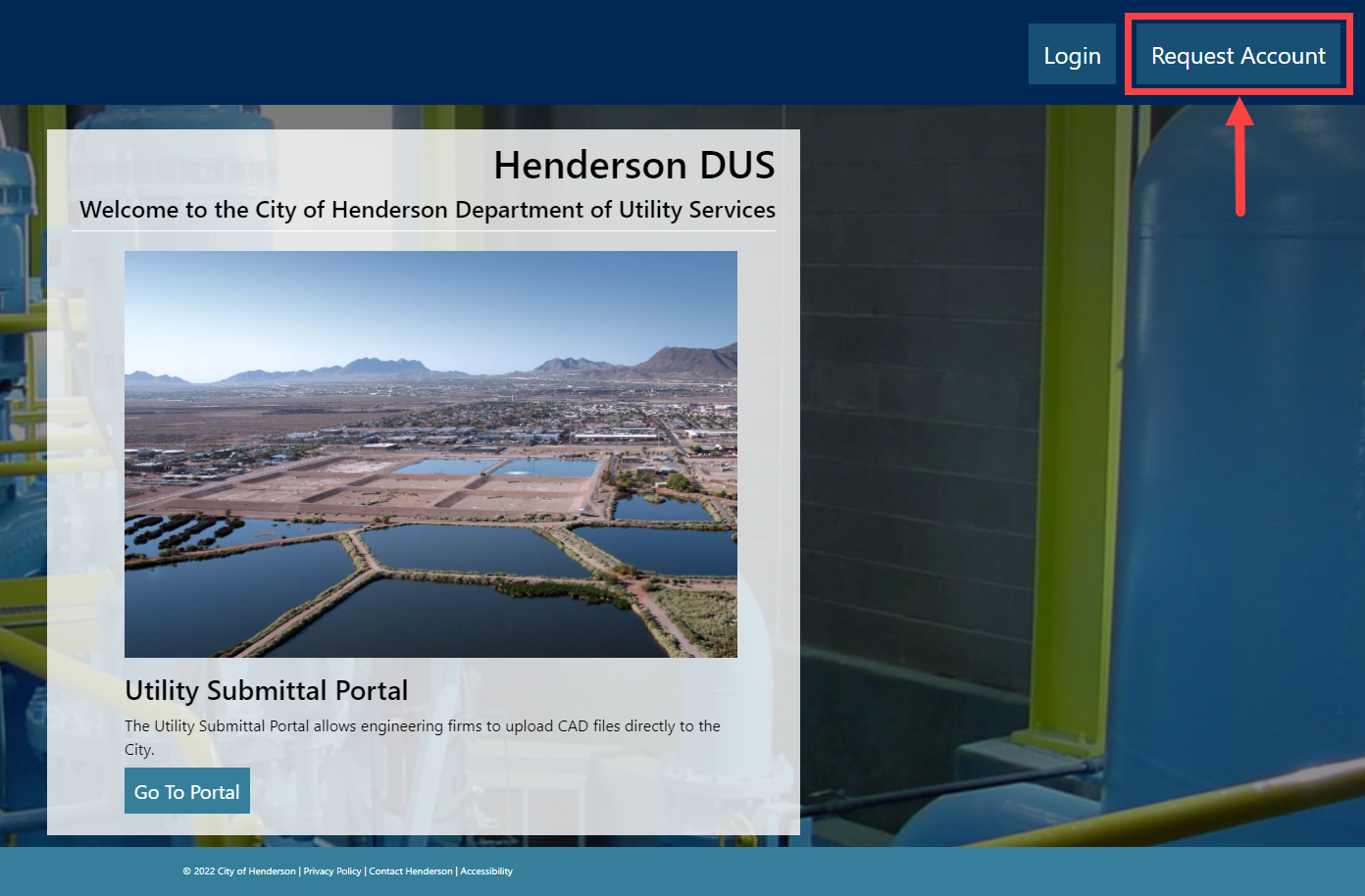 Complete the request form and click the Request Account button.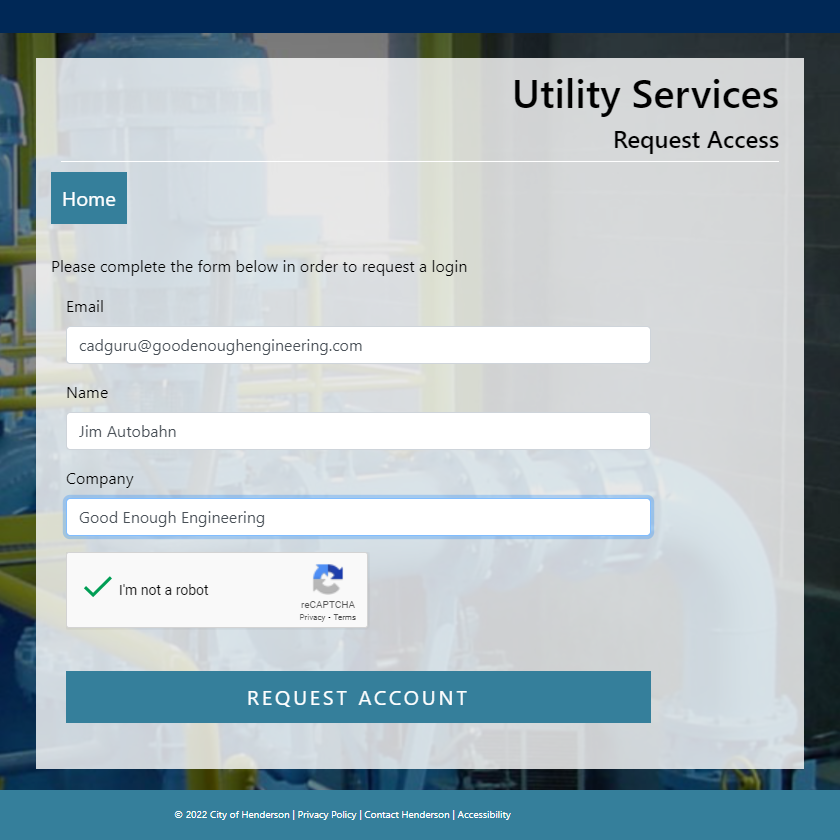 Once the Request Account form has been submitted, please allow 1 business day for new account requests to be approved, at which time an email will be sent to the email address provided with additional account information for accessing the Utility Submittal Portal.
To access the portal, click the Login link at the top-right or click the Go To Portal link.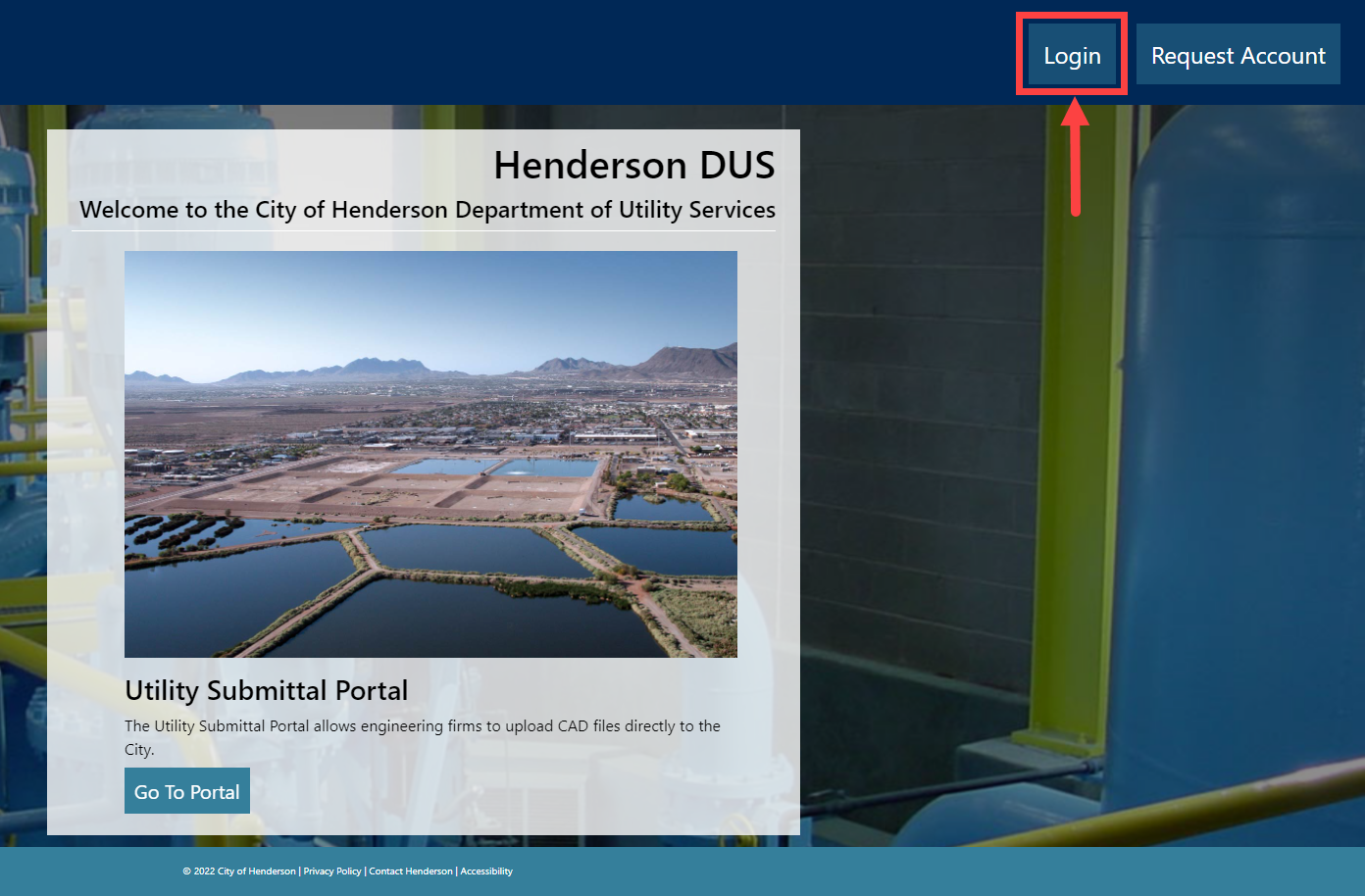 To login, enter the email and password for the account and click Login.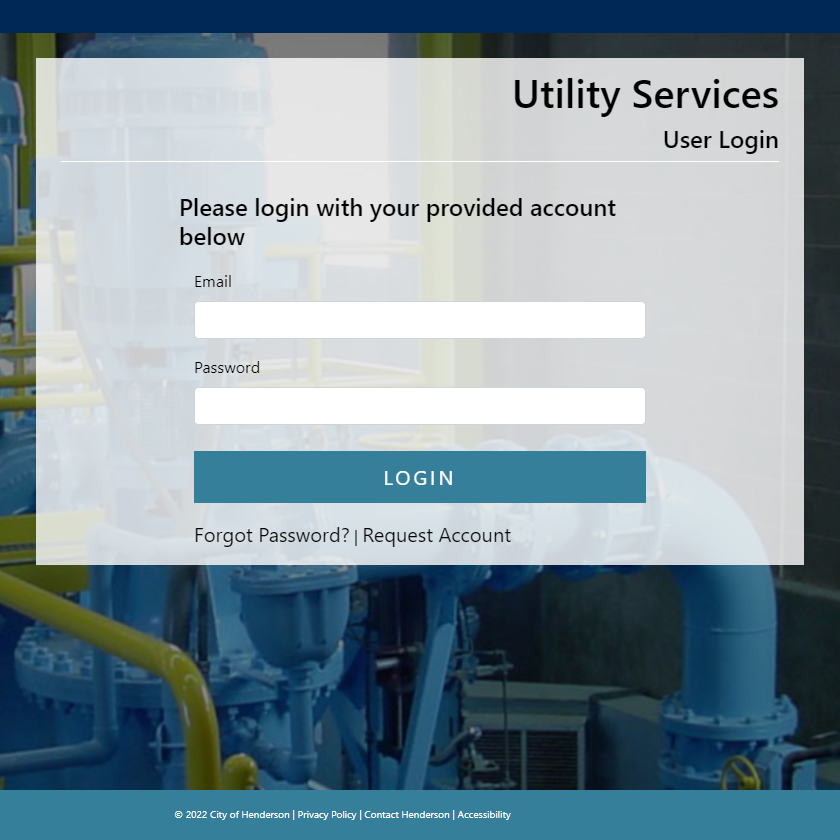 After login, the email will display at the top right of the page to show login status along with links to log out or change password for the account.